Save your time and sanity without sacrificing quality during holidays with these simple dinner hacks to get an impressive Pinterest quality meal on the table during the craziness ofThanksgiving and Christmas! These few tricks really make all of the difference for Holiday entertaining!
This post is sponsored by Milo's Tea Company. All of the tips, thoughts, ideas, tables and food are created by Easy Family Recipes.
SECRETS to a Stress-Free Holiday Dinner!
If you are like me, you probably have grand dreams of a beautifully decorated table, overflowing with delicious food, and perfectly placed settings.
Reality sets in as I start to prepare this beautiful vision and I realize that one person can really only do so much!
Over the years though, I have learned to keep a few tricks up my sleeve that allow me to get the quality I am dreaming up, but also still have time for the little things like spending time with my kids and family, sleep, and enjoying the holiday moments.
If I can give you anything to help you survive entertaining during the holidays, it is these tried and true tips!
1. Crock Pots, Pressure Cookers, and Air Fryers, OH MY!
Plan your menu with dishes that can be prepared with appliances beyond just your oven and stove.
There will be a lot of demand for the oven and stove and so if you can have recipes that work well in the crock pot or pressure cooker, they can allow you to cook more simultaneously so you aren't feeling as much pressure on the timeline!
Here are a few of my favorites to get you started: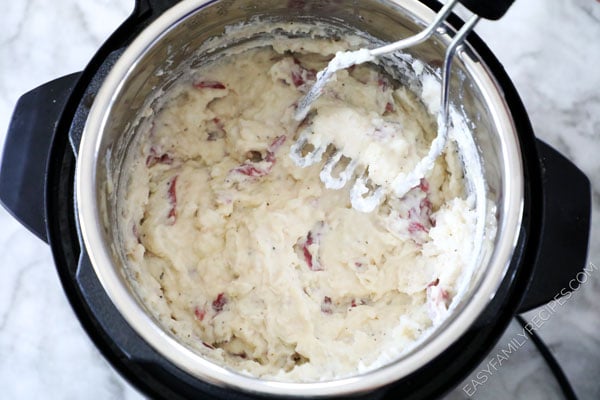 2. Use store bought where you can!
There are certain dishes that absolutely need to be homemade on Thanksgiving or Christmas and others that you can buy at just as good of quality (if not better) than you might be able to make at home.
When you make your menu strategically utilizing the best combination of homemade and store bought, no one will ever know the difference, and your friends and family will be overflowing with compliments over the delicious meal.
Things to keep homemade:
Any recipe that is generational – Your mom or grandma always used this recipe
Recipes with special twists – If your family has a quirky take on a dish
Favorites- If your husband, mom, dad, or kids have a FAVORITE on the holiday, keep that special by hand making it for them.
Things that can be store bought:
Beverages– Serve Milo's Tea for holiday gatherings with family and friends. You can find Milo's Tea (Sweetened and Unsweetened) in the refrigerated section of your grocery store, usually near the milk.I have ALWAYS been a big fan of Milo's tea and usually keep a gallon in the fridge at all times. It tastes far better than I can make from scratch, with none of the time, energy, effort or clean up. Win-win-win-win!For the holidays Milo's Tea is a must for us! It allows us to offer beverage options to our guests without me taking extra time to make them, and like I mentioned above, the stovetop space is at a premium so buying tea rather than making it becomes an extra bonus.You can find Milo's in the refrigerated juice section of your local supermarket use their store locator to find a retailer near you: https://drinkmilos.com/locate

Bread– You can do ready to eat, ready to bake, or bake and rise depending on how much time you have and what kind of bread your family likes. See more on making store bought bread special below!
Sides/appetizers – When you make your menu for the holiday meal, identify any sides or appetizers that are the "gap fillers." These are the dishes you feel like you need at the meal because it is traditional, but they really they aren't anyone's absolute favorite. Use those dishes as an opportunity to go with a store bought variety.
The Meat – This is a controversial one, however, we switched to purchasing our meat a few years ago and have never looked back!The meat tends to be an important part of the holiday tradition, but at the same time, the way the meat is prepared is generally very traditional (and generic.) These days you can easily buy full beautiful roasted turkeys, big juicy hams, and even cuts of prime rib cooked and ready to serve from your local grocery store and even local restaurants.Since these are generally prepared in the same way that I would prepare them, I am able to save MANY hours, and lots of oven space by purchasing the meat and concentrating on more of our family's traditional recipes to make from scratch.
3. Dress up your store bought items
This is really a power tip! Because you save so much time when you buy an item over making it from scratch you can make the item even more special, which in turn creates a better experience for your guests and leaves them wondering how you managed to put together such an amazing experience.
Here are a few ways to make those store bought items extra special:
Dress up store bought bread with a quick homemade garlic butter glaze. The butter takes a fraction of the time as the rolls would have, but makes them irresistibly delicious!
Create a beverage station with your Milo's Tea. You can cut up lemon, lime, and oranges as well as have fresh mint so that they can create their own gourmet tea drink.

Re-plate any pre-made appetizers or sides and add a fresh garnish. Discard the packaging the sides came in and place them in your own dish to help make a beautiful table.

If they are hot, put them in your casserole dish and heat them in the oven.
If they are cheesy, after you put it in a new dish, add a little extra cheese melted on top.
Chopped parsley makes a wonderful garnish for almost any dish. Adding a little to the tops of your dishes will make them appear fresh, beautiful, and even more appetizing.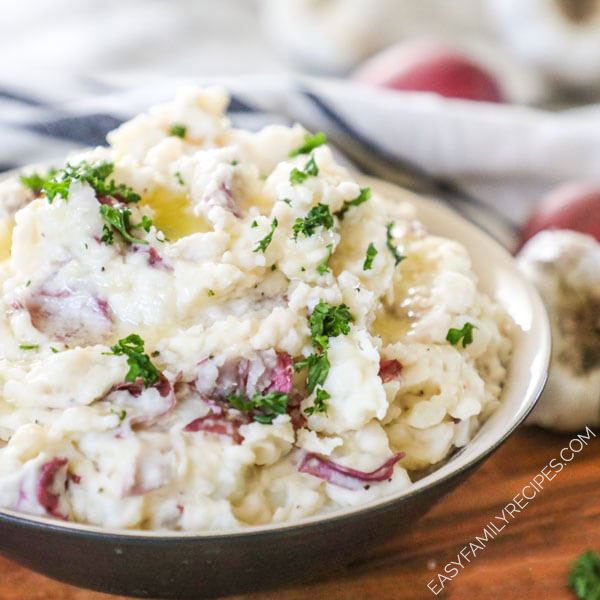 4. Capitalize on Time with Pre-made Recipes
Just like we did with our store bought items, scan the menu and see what can be made ahead of time to spread out the time burden of cooking.
There are three types of dishes that you can identify to make ahead along with some of my favorites!
Dishes that can be prepped ahead but cooked the day of

Green bean casserole (leave the french fried onions off until cooking)

Dishes that can be prepped and cooked ahead and reheat well

Baked sweet potatoes or yams
Mac and cheese
Spinach Artichoke Dip
Any and all pies

Cold dishes that can be made ahead for the flavors to get even better!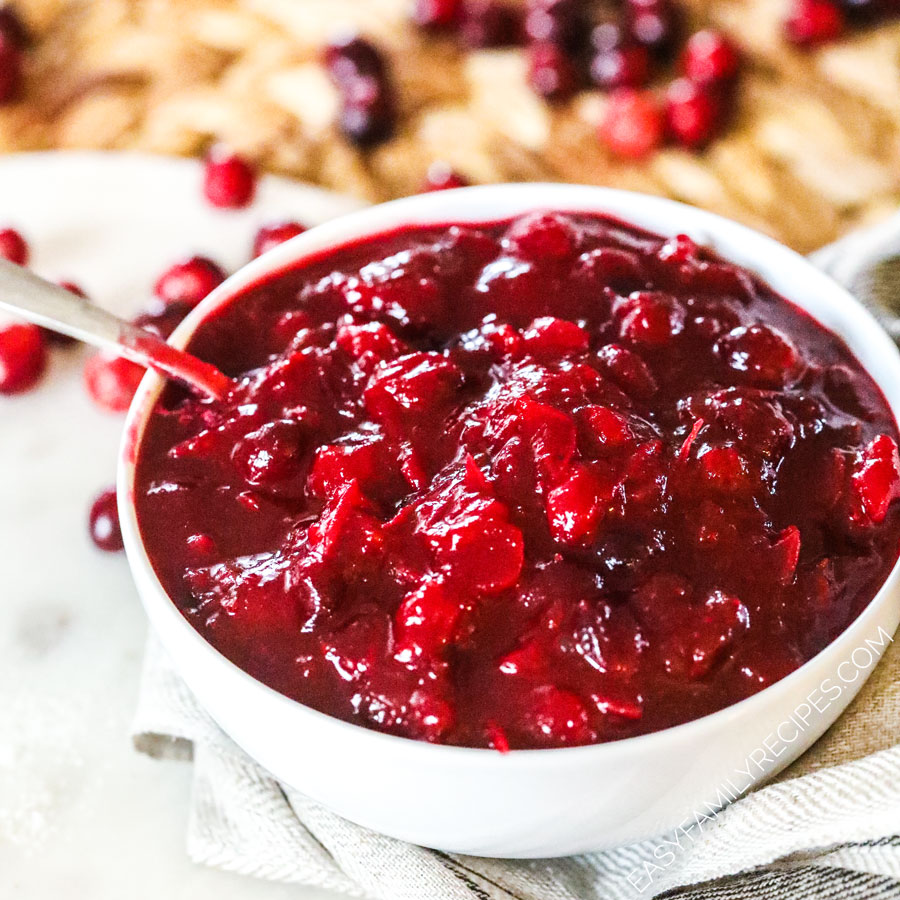 The holidays are truly my favorite time of year! When you can manage the stress of it all with quick and easy short cuts it makes it all the better.
I hope that these little tips I use will help you make an even more special gathering for your family this year.
⭐️If you have other tips, tricks, or time saving hacks for holiday entertaining, I would LOVE to hear them! Please leave me a note in the comments. I am always looking for new ideas on how to make the holidays for fun, special and stress free.