Whether the clock just hit 4 pm, and you suddenly realize that dinner time is right around the corner and you don't know what you are making, OR, you are meal planning for the busy week ahead, we are filled with ideas for quick and easy meals to help you put a dinner that will delight your family on the table each night.
Best part? All of our recipes are not only tried and true, but completely doable for the average person on even the busiest nights! There is no time for complicated, "looks delicious but actually takes years to make" kind of recipes around here!
Read on for tons of our favorite dinner ideas below, or browse our Recipe Index to find exactly what you are looking for!
Most Popular Dinner Ideas
These easy dinner recipes are among the most popular on Easy Family Recipes, and for a good reason! Not only are they easy, but also, knock your socks off kind of delicious! These recipes have been shared millions of times across Pinterest and Facebook and are made countless times by readers each day. If you need something tried and true, these dinner ideas won't disappoint.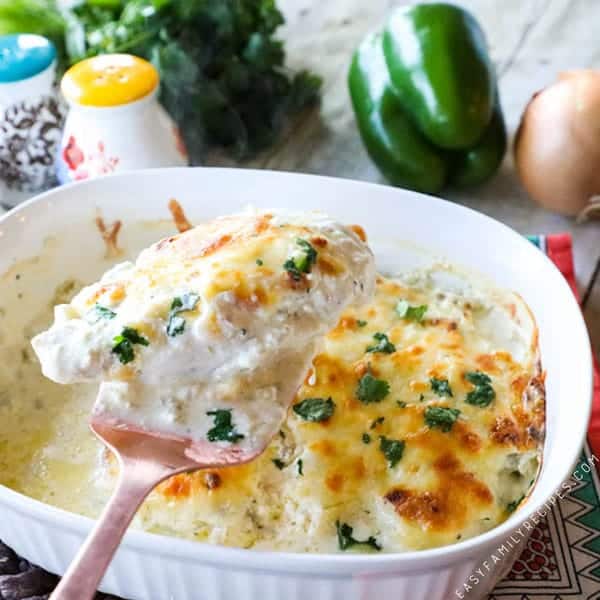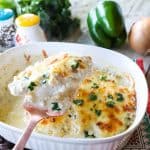 Green Chile Chicken
This has been one of our most popular recipes from almost the moment it published! It is full of creamy southwestern flavors and can be made in just one dish!
Low Carb!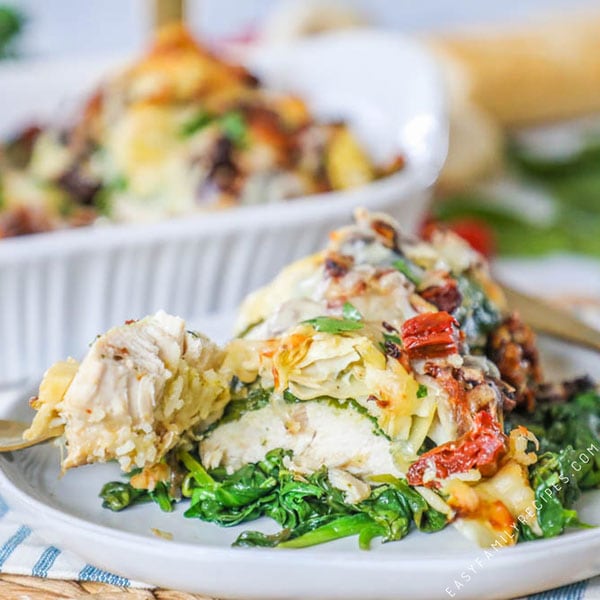 Tuscan Garlic Chicken
This Tuscan Garlic Chicken regularly receives comments that it tastes like something that you would be served at a restaurant, not something you make at home! Simple flavors and one dish make this dinner a definite winner!
Veggie Packed!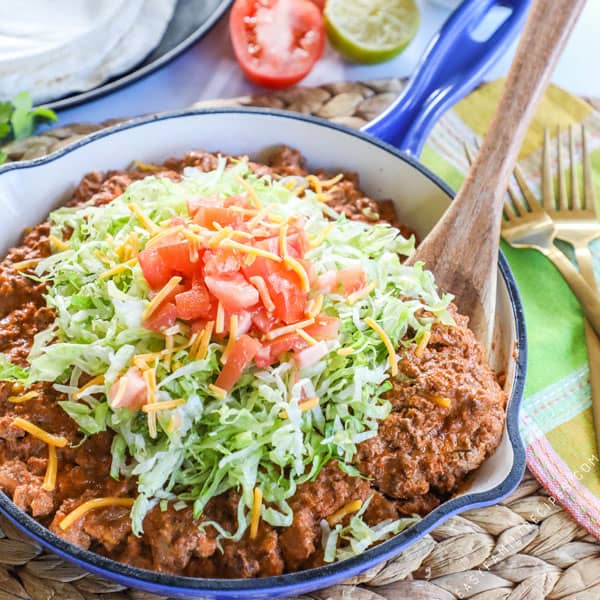 Cheesy Taco Skillet
This easy dinner idea is perfect for Taco Tuesday, or ANY night of the week. You get all the deliciousness of tacos, made easy in a single skillet. You can serve it as is for a low carb option, or spoon it into shells, or any of the many other serving ideas mentioned in the post.
Low Carb!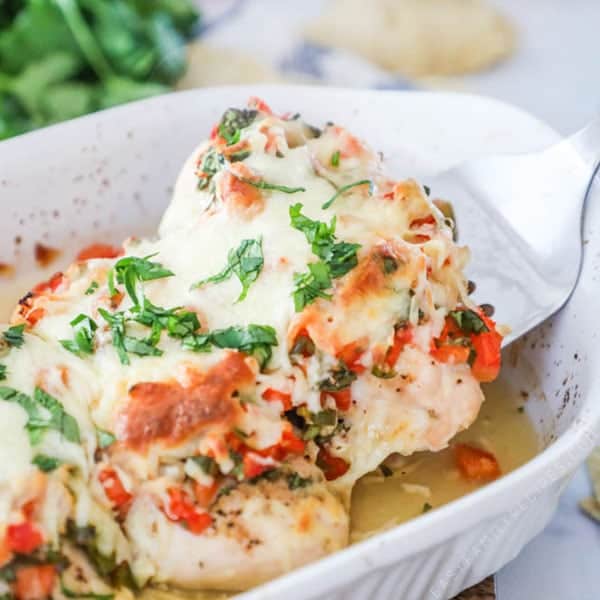 Salsa Fresca Chicken
This recipe went MEGA VIRAL on Pinterest early on and is still one of our most popular recipes today! What makes this dinner so awesome is that it can be in the oven in as little as 5 minutes, but packs in the flavor! Plus it is loaded with veggies so you can feel good about serving a wholesome meal.
Gluten Free!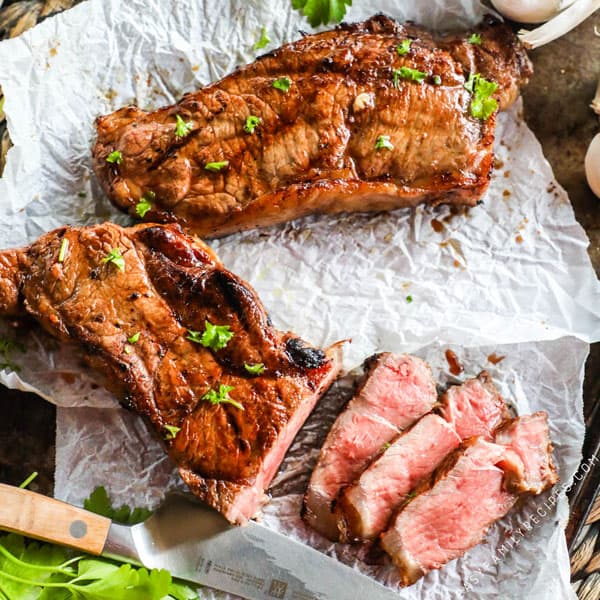 Easy Steak Marinade
This steak marinade is perfect for prepping ahead. If you have a busy day, you can make it in the morning, or even the night before, then just throw the steaks on the grill when you are ready to eat! The perfect combo of every day ingredients make this steak extra tender and juicy.
Quick to make!
Simple Dinner Ideas
Sometimes the best things are the most simple, that is definitely true at the dinner table. The dinner ideas use minimal ingredients and many of them cook in one dish, pan, or skillet to minimize prep and clean up! Find our newest easy dinner ideas below.
Need More Dinner Inspiration?
Find all of our recipes for dinner, including not only main dishes, but also family friendly appetizers, side dishes and desserts by browsing our recipe index. You can sort by course, ingredient and even dietary needs to find exactly the kind of recipe you are looking for.
Healthy Dinner Ideas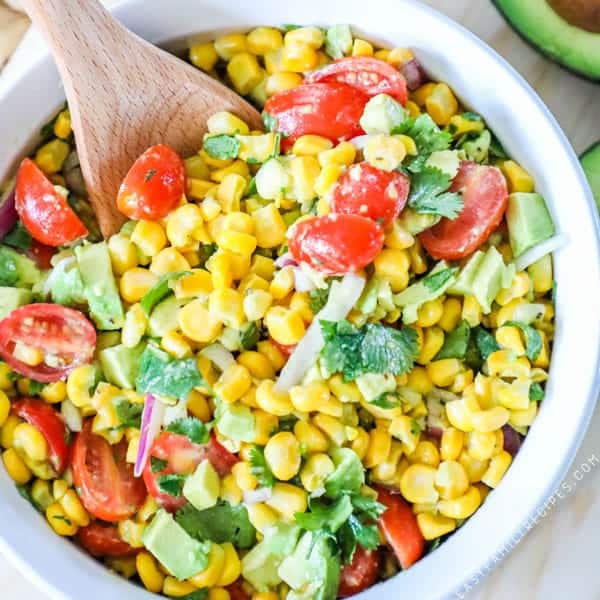 Dinner Recipes for Every Diet
Low Carb, Keto, Paleo, Whole30
Chicken Dinner Ideas
That package of chicken breast in your fridge is destined for a delicious future! These chicken recipes make the perfect quick dinner. You can use chicken breast or thighs in most of these recipes interchangeably to work with what you have got on hand.
Can't get enough easy chicken dinners?
Beef Dinner Ideas
Whether you have ground beef on hand and need a simple dinner ideas, or are looking for a recipe for the perfect steak you are cook this weekend, we have got you covered. Beef is a super versatile ingredient to cook with and has great flavor even when minimally seasoned. This makes it perfect for an easy to make dinner.
Family Dinner Ideas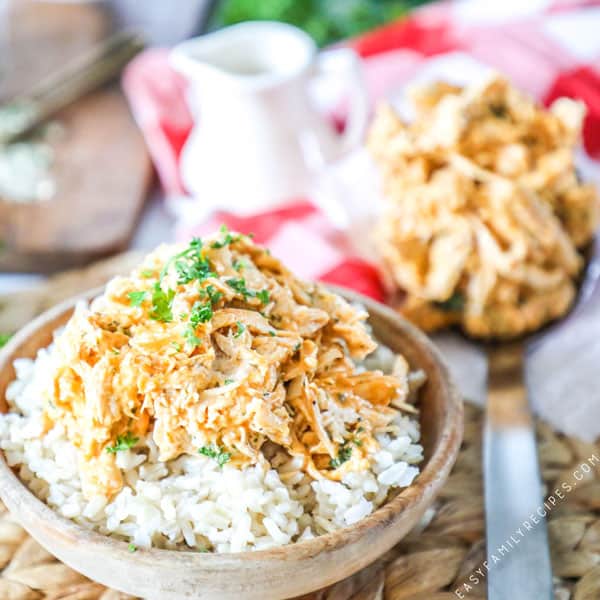 Buffalo Chicken
This Crock Pot Buffalo Chicken is a super creamy and delicious dinner you can serve in many delicious ways! With only 5 ingredients, minutes of prep and a slow cooker you can have dinner cooking in no time.
All Dinner Recipes